A weekly series of five-minute audio essays on a wide range of ocean issues from science and education to advocacy and exemplary projects, brought to you by long-time host Peter Neill. Available for RSS feed, podcast, and syndicated use at no cost by community radio stations worldwide.
| | | | |
| --- | --- | --- | --- |
| This week on World Ocean Radio we're talking about the latest OUR OCEAN Conference in Palau and the contradiction of mangrove protection and invested monies for environmental protection interests. What happens with all the promises made at OUR OCEAN? Where does the money go? What have past commitments achieved and how are outcomes measured? | Climate change is accelerating change to all global systems. Do we have the power and the will to break the systemic corruption of the global water cycle and take risks to intervene and change? | Pharmaceutical pollution is as important and critical a factor for public health as microplastics and other chemical wastes that enter the water cycle, marine biota, and our bodies. A recent study by researchers at the Global Monitoring of Pharmaceuticals examined 258 rivers around the world and found that pharmaceutical pollution is contaminating water on every continent. | Last week we discussed the vast bio-region of the Amazon River, one of the most productive and important ecosystems on the planet. This week we highlight another system--the taiga--an enormous boreal forest and wetland at the top of Canada and part of the Russian federation. Both of these systems are more valuable sustained than exploited. |
| The Amazon is one of the most productive and important ecosystems on the planet. What will continue to be lost if we fail to protect the last great wilderness area on Earth? | Is economic growth antithetical to the overall health of society? This week on World Ocean Radio we discuss the concentration of capital and offer two examples of an ocean economy currently dominated by special interests, including the recent creation of Natural Asset Companies designed to turn ecosystem services into tradable commodities. | The biggest single problem facing ocean conversation is the lack of public awareness and political will. Public engagement efforts by agencies, institutes and NGOs are more fulsome than ever, yet the campaigns and power of those invested in the status quo to undermine the data, resist the alternatives, and misinform the public are also as robust as ever. Enter The Economist Magazine--connected to more than 100 million worldwide, and their latest effort to inform the public about marine chemical... | This week on World Ocean Radio we're discussing the ways we are connected through shared ocean memory and experiences. This episode offers reflections on the ocean as a healing place, where we can use its power to offer hope for generations to come. |
| This week we're referencing a recent Medium post entitled "The Knowledge-Implementation Gap in Conservation Science: Exploring the Space Between Knowing and Doing" which speaks to what may be the most crucial problem faced by ocean scientists and policy leaders, and offers suggestions for how the situation might be improved by new behaviors, collaboration, and public engagement. | Millions of people worldwide do not have access to adequate water supply for drinking, cooking and basic sanitation. According to a February report, more than 3.5 billion people worldwide live in areas that experience water scarcity. This week on World Ocean Radio we're discussing the need for invention and some prospective ways forward: not just new ideas and technology, but taking what we already know and applying it differently, locally and internationally, to scale. | This week we introduce listeners to World Ocean Explorer, a new, revolutionary and immersive 3D virtual aquarium project the W2O team has been developing over the past year. Explorer is a game-based learning environment designed to promote ocean literacy and excitement for ocean exploration. Launching in late March. | This week on World Ocean Radio we're discussing the importance of ocean literacy and ocean education to transform our understanding of the ocean's contributions to human health and survival. We highlight the seven principles of Ocean Literacy and some perspectives that we can use to expand them into a set of curricular approaches that pertain to science, climate impacts and solutions for our future. |
| This week on World Ocean Radio we are discussing an emerging new phenomenon called the Global Deep Ocean Water Market and the food industry companies that are extracting salt water from the ocean depths, desalinating, trading as deep ocean water futures, and packaging for distribution and sale. | The World Bank and the International Monetary Fund have long been the cogs turning the wheels of global economics, driving infrastructure growth and economic development while often supporting the exploitation of natural resources and ignoring the social consequences of poverty, displacement, and disruption. Some have argued that the World Bank and the IMF have outlived their purpose, no longer effective as tools for the future. This week we're discussing the Global Environment Facility (GEF),... | This week on World Ocean Radio: reflections on the morality of nature and the ocean. How do we change the consequences of our actions, and take responsibility for what we have done to create the world we find ourselves in? Is it time for a bit of moral neutrality to return to a more accommodating, natural state? | This week on World Ocean Radio we're introducing listeners to the Water Ethics Charter-- recommendations from a global Water Ethics Steering Committee with draft principles for water sustainability based on five themes: environmental, economic, social, cultural, and governance. |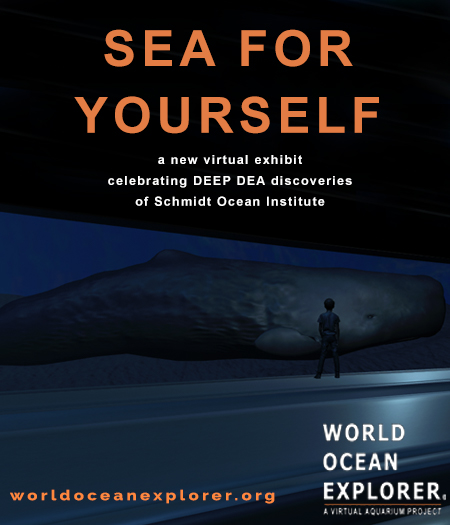 Explore deep-sea animals and environments as you've never seen before. In partnership with the Schmidt Ocean Institute (SOI) the World Ocean Observatory (W2O) has launched a groundbreaking immersive 3D virtual aquarium exhibit! Try World Ocean Explorer FREE today at worldoceanexplorer.org/deep-sea-aquarium.html
SUPPORT W2O WHEN YOU SHOP ONLINE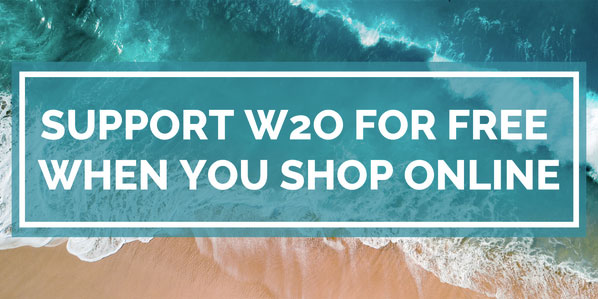 GreenH2O Rewards is a free browser extension that gets 30,000+ stores to contribute part of your purchase price to water-related charities. When you join through the W2O referral link you'll automatically be supporting our programs--at no extra cost--when you shop online. GreenH2O Rewards extension will also save you money by automatically applying the best discount codes at checkout. Saving money and helping the ocean. What could be better?
* GreenH2O Rewards will never collect your personal information nor sell your data
OUTLAW OCEAN MUSIC PROJECT:
WHERE MUSIC MEETS JOURNALISM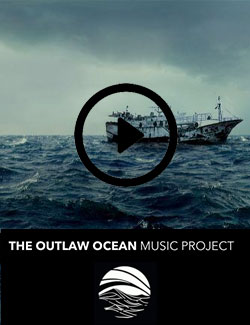 All music in this project is based on THE OUTLAW OCEAN, a New York Times best-selling book by Ian Urbina that chronicles lawlessness at sea around the world. The reporting touches on a diversity of abuses ranging from illegal and overfishing, arms trafficking at sea, human slavery, gun-running, intentional dumping, murder of stowaways, thievery of ships, and other topics. The music is an act of solidarity across geography and language, and an attempt at storytelling from written word to music. It is a captivating collection of inspired songs. Take your pick: listen to ambient tracks, classical, electronic or hiphop.