 © World Ocean Explorer, 2021
World Ocean Observatory
P.O. Box 1
Sedgwick, Maine 04676
COPYRIGHT for WORLD OCEAN EXPLORER
VIRTUAL AQUARIUM PROJECT
1. Licensing Terms, Conditions and Restrictions
a. Licenced Property may not shorted, lengthened, or otherwise edited; and Property shall retain all branding and copyright notices.
b. Licensed Property may not be used in connection with, or in any way associated with (i) any activity or statement that is unlawful or that Licensor deems to be morally or socially unacceptable; (ii) any activity or statement that is derogatory of Licensor, its affiliates, or any person employed by or associated with Licensor or its affiliates, or any Licensor production, character or property; or (iii) any form of promotion, advertising, or publicity or for any other purpose not specified.
2. Intellectual Property
a. The Licensors represents that it owns or controls all of the copyright interest in the Licensed Property and shall not infringe the rights of any third parties. Licensor will indemnify, hold harmless and defend Licensee, its affiliates and its respective officers, directors, employees, consultants and agents from and against any and all liability, damage cost and expense incurred by any of such parties in connection with any claim or suit against any of such parties on the basis of a third party's intellectual property infringement claim with regards to the Licensed Property.
b. Licensee acknowledges that the Licensed Property and all copyrights, trademarks and other proprietary rights therein are owned or controlled exclusively by Licensor and Licensee shall have no interest in or claim thereto, except for the limited right to use the same pursuant to this Agreement and its term and conditions. Licensee represents that it shall use the Licensed Property only as provided.
3. Indemnification
Licensee will indemnify, hold harmless, and defend Licensor, its affiliates and their respective officers, directors, employees, consultants and agents from and against any and all liability, damage, cost and expense incurred by any of such parties in connection with any claim or suit brought or made against any of such parties, arising from or related to any (i) breach of Agreement; unauthorized use by Licensee of the Licensed Property; (iii) infringement or misappropriation of any third-part intellectual property right by Licensee; or (iv) non-compliance by the Licensee with any applicable laws or regulations.
4. Contributors
Bjorn Grigholm, Platform & Educational Director
Trisha Badger, Managing Director
Peter Neill, Director
Private and Foundation Funders
AN APP FOR THE OCEAN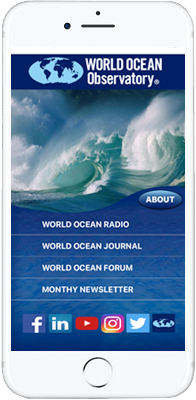 We have an app to showcase W2O programs and offerings. iOS users can download the app for free today on the App Store by searching for "W2O". With the app installed you'll have access to our weekly World Ocean Radio broadcasts, each issue of the World Ocean Journal, updates to the World Ocean Forum blog, access to these monthly newsletters, and more—all in one easy-to-use app! We hope you'll download today, RATE AND REVIEW on the App Store, and let us know how it works!
THE ECONOMIST GROUP'S
WORLD OCEAN SUMMIT ASIA-PACIFIC


Investing in the Blue Economy
December 6-10, 2021
The W2O is pleased to be an Association Partner for the upcoming World Ocean Asia-Pacific. The agenda will provide the platform for nuanced conversation and tailored discussion to catalyze the blue economy in the Asia-Pacific. We will support the December summit throughout this year by sharing event details, research, reports and news as it relates to the World Ocean Summit.

SUPPORT W2O WHEN YOU SHOP ONLINE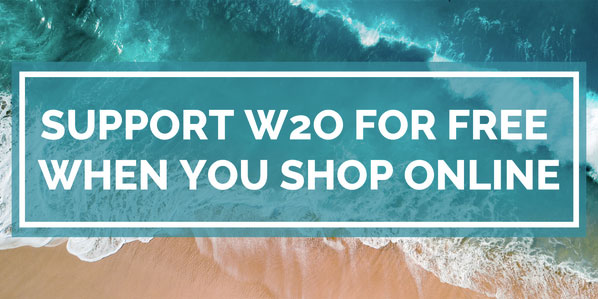 GreenH2O Rewards is a free browser extension that gets 30,000+ stores to contribute part of your purchase price to water-related charities. When you join through our referral link, you'll automatically be supporting W2O, at no extra cost, when you shop online. GreenH2O Rewards extension will also save you money by automatically applying the best discount code for you when you're checking out. What could be better than saving money and helping save the ocean?
* GreenH2O Rewards will never collect your personal information nor sell your data.
OUTLAW OCEAN MUSIC PROJECT:
WHERE MUSIC MEETS JOURNALISM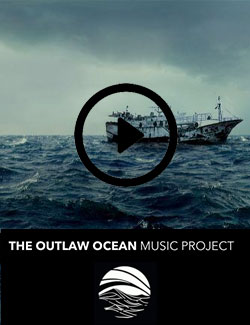 All music in this project is based on THE OUTLAW OCEAN, a New York Times best-selling book by Ian Urbina that chronicles lawlessness at sea around the world. The reporting touches on a diversity of abuses ranging from illegal and overfishing, arms trafficking at sea, human slavery, gun-running, intentional dumping, murder of stowaways, thievery of ships, and other topics. The music is an act of solidarity across geography and language, and an attempt at storytelling from written word to music. It is a captivating collection of inspired songs. Take your pick: listen to ambient tracks, classical, electronic or hiphop.