Humans and the Ocean

Principle #6:
The Ocean and Humans are Inextricably Interconnected
A The ocean affects every human life. It supplies freshwater (most rain comes from the ocean) and nearly all Earth's oxygen. The ocean moderates the
Earth's climate, influences our weather, and affects human health.
B. The ocean provides food, medicines, and mineral and energy resources. It supports jobs and national economies, serves as a highway for transportation of goods and people, and plays a role in national security.
C. The ocean is a source of inspiration, recreation, rejuvenation, and discovery. It is also an important element in the heritage of many cultures.
D. Humans affect the ocean in a variety of ways. Laws, regulations, and resource management affect what is taken out and put into the ocean. Human development and activity leads to pollution (point source, nonpoint source, and noise pollution), changes to ocean chemistry (ocean acidification), and physical modifications (changes to beaches, shores, and rivers). In addition, humans have removed most of the large vertebrates from the ocean.
E. Changes in ocean temperature and pH due to human activities can affect the survival of some organisms and impact biological diversity (coral bleaching due to increased temperature and inhibition of shell formation due to ocean acidification).
F. Much of the world's population lives in coastal areas. Coastal regions are susceptible to natural hazards (tsunamis, hurricanes, cyclones, sea level change, and storm surges).
G. Everyone is responsible for caring for the ocean. The ocean sustains life on Earth and humans must live in ways that sustain the ocean. Individual and collective actions are needed to effectively manage ocean resources for all.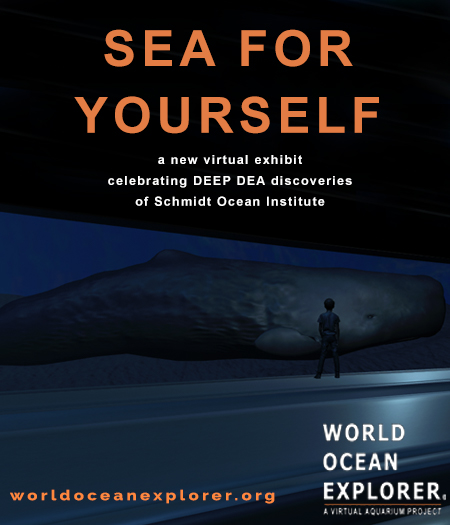 Explore deep-sea animals and environments as you've never seen before. In partnership with the Schmidt Ocean Institute (SOI) the World Ocean Observatory (W2O) has launched a groundbreaking immersive 3D virtual aquarium exhibit! Try World Ocean Explorer FREE today at worldoceanexplorer.org/deep-sea-aquarium.html
SUPPORT W2O WHEN YOU SHOP ONLINE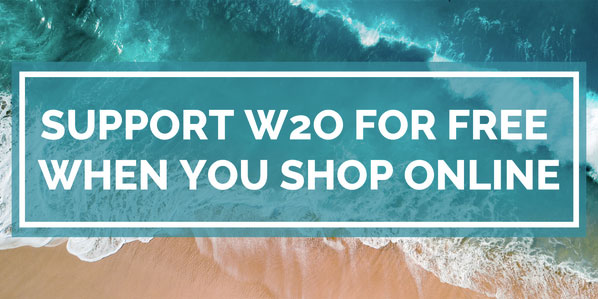 GreenH2O Rewards is a free browser extension that gets 30,000+ stores to contribute part of your purchase price to water-related charities. When you join through the W2O referral link you'll automatically be supporting our programs--at no extra cost--when you shop online. GreenH2O Rewards extension will also save you money by automatically applying the best discount codes at checkout. Saving money and helping the ocean. What could be better?
* GreenH2O Rewards will never collect your personal information nor sell your data
OUTLAW OCEAN MUSIC PROJECT:
WHERE MUSIC MEETS JOURNALISM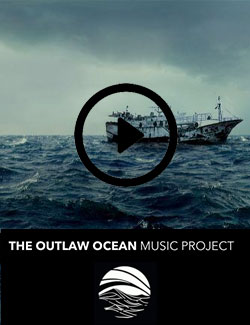 All music in this project is based on THE OUTLAW OCEAN, a New York Times best-selling book by Ian Urbina that chronicles lawlessness at sea around the world. The reporting touches on a diversity of abuses ranging from illegal and overfishing, arms trafficking at sea, human slavery, gun-running, intentional dumping, murder of stowaways, thievery of ships, and other topics. The music is an act of solidarity across geography and language, and an attempt at storytelling from written word to music. It is a captivating collection of inspired songs. Take your pick: listen to ambient tracks, classical, electronic or hiphop.