Further Reading
The library of the ocean is as vast and complex as the sea itself. What follows are several recommendations by our editors. The list is a work in progress--if you wish to recommend a title for inclusion here, please let us know.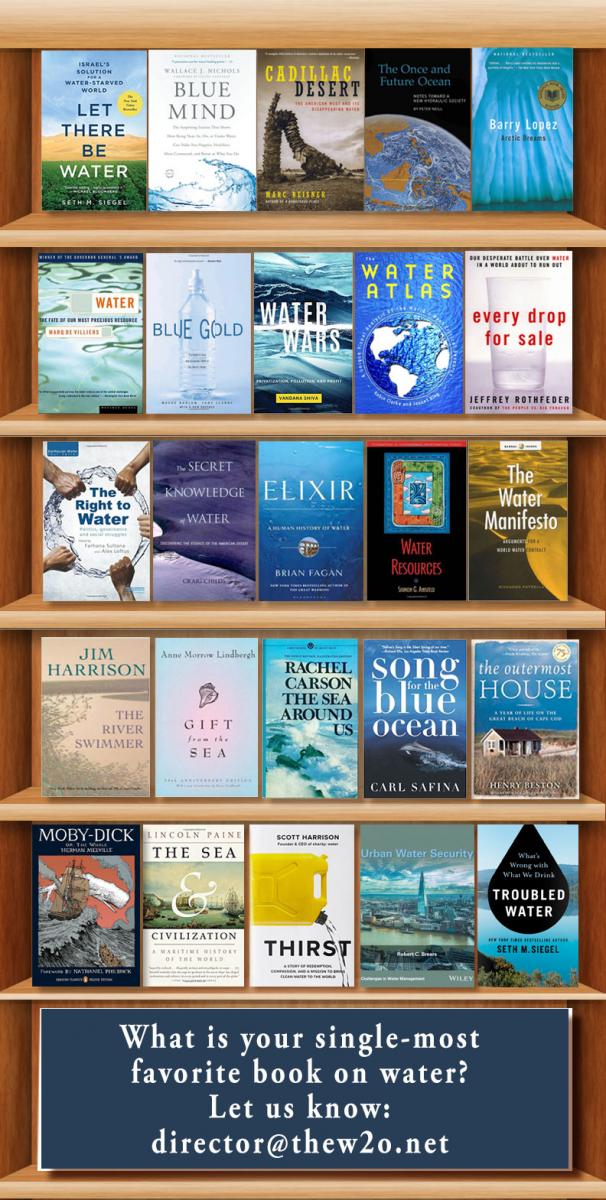 ---
New Additions (July 2021)
The Brilliant Abyss: Exploring the Majestic Hidden Life of the Deep Ocean,
and the Looming Threat That Imperils It
by Helen Scales (Atlantic Monthly Press, July 6, 2021)
The Lure of the Beach: A Global History
by Robert C. Ritchie (University of California Press, May 11, 2021)
On Time and Water
by Andri Snaer Magnason (Open Letter March 23, 2021)
Rescuing the Planet: Protecting Half the Land to Heal the Earth
by Tony Hiss (Knopf March 30, 2021)
Seaweed Chronicles, A World at the Water's Edge by Susan Hand Shetterly (Algonquin Books, 2018)
Tides and the Ocean: Water's Movement Around the World, from Waves to Whirlpools by William H. Thomson (Hachette Book Group, 2018)
---
Fresh Water
Troubled Water: What's Wrong With What We Drink?
by Seth Siegel (Thomas Dunne Books October 1, 2019)
Urban Water Security, Challenges in Water Management by Robert C. Brears (Wiley, 2016)
Blue Mind: How Water Makes You Happier, More Connected and Better at What You Do by Wallace J. Nichols (Abacus, 2018)
The Once and Future Ocean by Peter Neill (Leetes Island Books, 2016)
The End of Abundance: Economic Solutions to Water Scarcity by David Zetland (Aguanomics Press 2011)
Let There Be Water by Seth Siegel (Thomas Dunne Books, 2015)
Water Rights and Social Justice in the Mekong Region Edited by Kate Lazarus, Nathan Badenoch, Nga Dao and Bernadette P. Resurreccion (Earthscan Publications Ltd, London 2011)
Making the Most of the Water We Have The Soft Path Approach to Water Management Edited By David B. Brooks, Oliver M. Brandes and Stephen Gurman (Earthscan Publications Ltd., London 2011)
The Right to Water: Politics, Governance, and Social Struggles edited by Farhana Sultana & Alex Loftus (Routeledge, 2011)
Water Resources by Shimon Anisfeld (Island Press, Washington D.C. 2010)
The Water Atlas: A Unique Visual Analysis of the World's Most Critical Resource by Robin Clarke and Janet King (The New Press, New York 2004)
From Source Water to Drinking Water, edited by Lawrence Reiter, Henry Falk, Charles Groat and Christine M. Coussens (The National Academy Press, Washington, DC 2004)
Blue Gold: The Fight to Stop the Corporate Theft of the World's Water
by Maude Barlow and Tony Clarke (New Press, New York 2002)
Blue Mind: How Water Makes You Happier, More Connected and Better at What You Do by Wallace J. Nichols (Abacus, 2018)
Water Wars: Privatization, Pollution, and Profit by Vandana Shiva (South End Press, Cambridge, MA. 2002)
Water: the Fate of our Most Precious Resource by Marq de Villiers (Houghton Mifflin, Boston 2001)
Every Drop for Sale: Our Desperate Battle over Water in a World about to Run Out by Jeffrey Rothfeder (Penguin Putnam, New York 2001)
---
Sustainability
Four Fish by Paul Greenberg (Penguin Group, New York, 2010)
Ocean of Life: The Fate of Man and the Sea by Callum Roberts (Penguin Group, New York, 2012)
Bottomfeeder: How to Eat Ethically in a World of Vanishing Seafood by Taras Grescoe (Bloomsbury, New York, 2008)
Sustainable Sushi: A Guide to Saving the Oceans One Bite at a Time
by Casson Trenor (North Atlantic Books, Berkeley, CA, 2009)

---
Climate and Global Warming
The Archipelago of Hope: Wisdom and Resilience from the Edge of Climate Change by Gleb Raygorodotsky (Pegasus Books, New York, 2017)
Nature's Trust: Environmental Law for a New Ecological Age by Mary Christina Wood (Cambridge University Press, 2013)
Eaarth by Bill McKibben (St. Martin's Griffin, 2011)
Journey Into Climate: Adventure, The Golden Age of Climate Research, and the Unmasking of Human Innocence by Paul Andrew Mayewski & Michael Cope Morrison (A Dauntless Press, 2011)
High Tide on Main Street. Rising Sea Level and the Coming Coastal Crisis by John Englander (The Science Bookshelf, 2012)
Climate, Culture, Change: Inuit and Western Dialogues with a Warming North by Timothy B Leduc (University of Ottowa Press, 2011)
The Coming Storm: Extreme Weather And Our Terrifying Future by Bob Reiss (Diane Pub Co, 2004)
Reading the Skies: A Short History of English Weather by Vladimir Jankovic (Manchester University Press, University of Chicago Press, Chicago 2000)
The Long Summer by Brian Fagan (Basic Books, 2004)
Collapse by Jared Diamond (Penguin Group, 2005)
Field Notes from a Catastrophe by Elizabeth Kolbert (Bloomsbury Publishing, London 2006)
The Weather Makers by Tim Flannery (Atlantic Monthly Press, 2006)
The Atlas of Coasts and Oceans: Ecosystems, Threatened Resources, Marine Conservation by Don Hinrichsen (University of Chicago Press, 2011)

---
Ocean Policy, Economics, Zoning and Management
Soul of the Sea in the Age of the Algorithm: How Tech Startups Can Heal Our Oceans by Gregory Stone and Nishan Degnarain (Leetes Island Books, 2017)
The Ocean: Our Future by Independent Commission on the Ocean, edited by Mario Soares (Cambridge University Press, Cambridge, UK 1998)
Defying Ocean's End: An Agenda for Action, edited Linda K. Glover and Sylvia A. Earle (Island Press, Washington, DC 2004)
Oceans 2020: Science, Trends, and the Challenge of Sustainability, edited by John G. Field, Gotthilf Hempel, and Colin P. Summerhayes (Island Press, Washington, DC 2002)
Ocean Zoning, Making Marine Management More Effective by Tundi Agardy (Earthscan Publications Ltd., London 2010)

---
Maritime Culture
In the Heart of the Sea: The Tragedy of the Whaleship Essex by Nathaniel Philbrick (Penguin Books, London, 2001)
Maritime America by Peter Neill (Mystic Seaport Museum, 1988)
The Sea and Civilization: A Maritime History of the World by Lincoln Paine (Vintage Books, New York, 2015)

---
Biomedical Research
From Monsoons to Microbes: Understanding the Ocean's Role in Human Health (National Research Council, Washington, DC. 1999)
Oceans and Human Health: Risk and Remedies from the Seas by Walsh, Smith, Fleming, Solo-Gabriele and Gerwick (Elsevier, London 2008)

---
Classics
The Sea Around Us by Rachael Carson (Oxford University Press, New York 1950)
The Silent World by Jacques-Yves Cousteau (Harper & Row, New York 1953)
The Mirror of the Sea by Joseph Conrad (The Marlboro Press, Marlboro, VT 1988)
The Sea Wolf by Jack London (Dover-Thrift, Mineola, NY, 2000)
Sail the Book: Maritime Literature in Google Earth presented by Ira Bickoff
Twenty Thousand Leagues Under the Sea by Jules Verne ( June 1870)

---
General Reference
Coriolis: The Interdisciplinary Journal of Maritime Studies. A publication of the National Maritime Digital Library
The Deep: The Extraordinary Creatures of the Abyss by Claire Nouvian (University of Chicago Press, Chicago 2007)
The Encyclopedia Of The Earth: Oceans and Islands by Dr. Frank H. Talbot and Robert E. Stevenson, Consultant Editors (Weldon Owen, Inc, San Francisco, CA 1991)
Exploring the Ocean by Trevor Day (Oxford University Press, New York 2003)
Ocean by Robert Dinwiddie and Louise Thomas (DK Adult, 2006)
The Oceans Atlas - A Pictoral Atlas of the World's Oceans by Anita Ganeri (Dorling Kindersley, New York 1994)
Ocean Planet, Writings and Images of the Sea, by Peter Benchley (Abrams Co, New York 1995)
Song for the Blue Ocean by Carl Safina (Henry Holt & Co, New York 1990)
Great Waters: An Atlantic Passage by Deborah Cramer (W.W. Norton, New York 2001)
---
Marine Science
Tides: The Science and Spirit of the Ocean by Jonathan White (Trinity University Press, Texas, 2017)
The Edge of an Unfamiliar World: A History of Oceanography by Susan Schlee
(E.P. Dutton, New York, 1973)
Exploring the Ocean World: A History of Oceanography edited by C.P. Idyll
(Thomas Y. Crowell Co., New York, 1972)
Introduction to the World's Oceans by Alyn Duxbury, Alison Duxbury and Keith Sverdrup (sixth edition, McGraw-Hill, Boston 2000)
Oceanographers and the Cold War: Disciples of Marine Science by Jacob Darwin Hamblin (University of Washington Press, Seattle and London, 2005)
Oceanographic History: The Pacific and Beyond. Proceedings of the Fifth International Congress on the History of Oceanography, Scripps, 1993 edited by Keith R. Benson and Philip F. Rehbock (University of Washington Press, Seattle and London, 2002)
Oceanography: A View of the Earth by M. Grant Gross (Prentice Hall, Englewood Cliffs, NJ 1977)
Scientists and the Sea, 1650-1900: A Study of Marine Science by Margaret Deacon (London and New York: Academic Press, 1971).
The Sea Knows No Boundaries: A Century of Marine Science under ICES [International Council for the Exploration of the Sea] by Helen Rozwadowski (University of Washington Press, Seattle and London, 2002)
Sea Legs: Tales of a Woman Oceanographer by Kathleen Crane (Westview Press, Boulder, Colorado 2003)
---
Marine Life
War of the Whales: A True Story by Joshua Horwitz (Simon & Schuster, July 2014)
The Book of Honu: Enjoying and Learning About Hawaii's Sea Turtles by Peter Bennett; Ursula Keuper-Bennett (University of Hawai'i Press, Honolulu, 2008)
---
Photography
Frozen Latitudes: A Photographic Tribute to the Beauty of the High Arctic
by Christoph Ruhsam (Seltmann + Soehne, 2018)
Images from a Warming Planet: One Man's Mission to Document Climate Change Around the World by Ashley Cooper (Ashley Cooper/Global Warming Images Publishing, 2016)
Ocean by Philip Plisson, text by Cristian Buchet, captions by Anne Jankeliowitch (Thames & Hudson, London 2006) English version of La Mer
Pecheurs d'images by Philip Plisson and Guillaume Plisson (Editions du Chêne, Paris 2000)
Oceans by Sue Hostetler (Rizzoli International Publications, 2002)
Water by Hans Silvester, Bernard Fischesser, Marie-France Depuis-Tate (Thames & Hudson, London 2001)
Spirit of the Sea by Marie-France Boyer (Thames & Hudson, London 2003)
---
Adventure and Expedition
The Outlaw Ocean: Journeys Across the Last Untamed Frontier
by Ian Urbina (Knopf August 20, 2019)
Finding North: How Navigation Makes Us Human
by George Michelsen Foy (Flatiron Books, 2016)
Expedition Deep Ocean: The First Decent to the Bottom of All Five Oceans
by Josh Young (Pegasus Books, December 1, 2020)
The Endurance: Shackleton's Legendary Antarctic Expedition
by Caroline Alexander (Knopf, November 3, 1998)
AN APP FOR THE OCEAN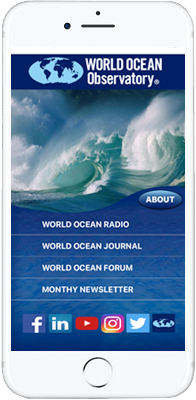 We have an app to showcase W2O programs and offerings. iOS users can download the app for free today on the App Store by searching for "W2O". With the app installed you'll have access to our weekly World Ocean Radio broadcasts, each issue of the World Ocean Journal, updates to the World Ocean Forum blog, access to these monthly newsletters, and more—all in one easy-to-use app! We hope you'll download today, RATE AND REVIEW on the App Store, and let us know how it works!
THE ECONOMIST GROUP'S
WORLD OCEAN SUMMIT ASIA-PACIFIC


Investing in the Blue Economy
December 6-10, 2021
The W2O is pleased to be an Association Partner for the upcoming World Ocean Asia-Pacific. The agenda will provide the platform for nuanced conversation and tailored discussion to catalyze the blue economy in the Asia-Pacific. We will support the December summit throughout this year by sharing event details, research, reports and news as it relates to the World Ocean Summit.

SUPPORT W2O WHEN YOU SHOP ONLINE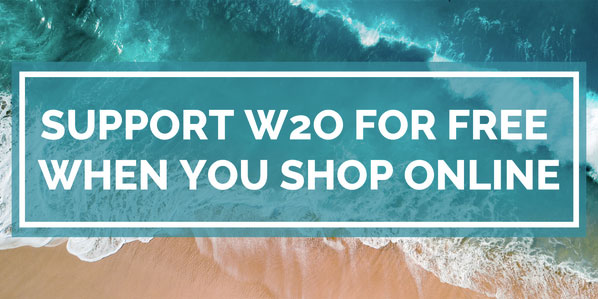 GreenH2O Rewards is a free browser extension that gets 30,000+ stores to contribute part of your purchase price to water-related charities. When you join through our referral link, you'll automatically be supporting W2O, at no extra cost, when you shop online. GreenH2O Rewards extension will also save you money by automatically applying the best discount code for you when you're checking out. What could be better than saving money and helping save the ocean?
* GreenH2O Rewards will never collect your personal information nor sell your data.
OUTLAW OCEAN MUSIC PROJECT:
WHERE MUSIC MEETS JOURNALISM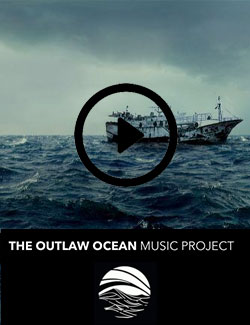 All music in this project is based on THE OUTLAW OCEAN, a New York Times best-selling book by Ian Urbina that chronicles lawlessness at sea around the world. The reporting touches on a diversity of abuses ranging from illegal and overfishing, arms trafficking at sea, human slavery, gun-running, intentional dumping, murder of stowaways, thievery of ships, and other topics. The music is an act of solidarity across geography and language, and an attempt at storytelling from written word to music. It is a captivating collection of inspired songs. Take your pick: listen to ambient tracks, classical, electronic or hiphop.